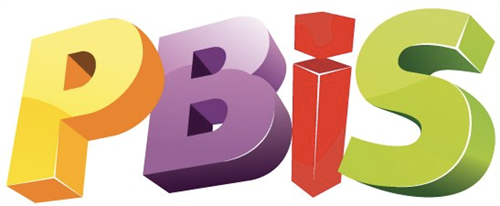 2020-2021 PBIS Team
Katie Rush ...... Team Leader
...... Recorder
Glynn Cunningham..... PBIS Coach
Malinda Dean, School Counselor
Jennifer Spilewski, 3-5 Inclusion Teacher
Terry West, 3-5 Inclusion Teacher
Courtney Warner, 1st Grade Virtual and K-2 Interventionist
Raquel Lundy, 1st Grade Teacher
Qunta Wyche, 5th Grade Teacher (ELA and Social Studies)
...... Reporter/Webmaster
....... Data Analyst/Leadership Representative
..... RP Representative/Behavior Specialist
Pamela Cloud..... Assistant Principal, Administration
...... Co-Event Planner
.... Grade level Representative
.... RTI Coordinator
..... Parent/Volunteer Coordinator
..... Time Keeper
PBIS CLASSROOM EXPECTATIONS
Always Be Responsible.

Treat others the way YOU want to be treated.

Talk/Walk with teacher's permission and Keep "4" on the floor.

Follow directions the first time are given, complete daily assignments, and accept consequences without arguing.

Keep hands, feet, and objects to yourself and be an active learner.
Positive Behavior Interventions & Support (PBIS)
Positive Behavior Interventions and Support is Harper's school-wide discipline plan. The purpose of the plan is to teach, support and recognize appropriate student behavior throughout the school in an effort to maintain a safe and orderly environment that is conducive for optimal learning. Core components of Harper's PBIS Plan include clearly defined student behavior expectations, rules, rewards and consequences to enable our students to meet and/or exceed state academic standards.
PBIS Mission Statement
The mission of Harper Elementary School is to use
Positive Behavior Interventions and Support to teach students
how to make appropriate choices to avoid conflicts
and accept responsibility for their behavior.
Harper Elementary School
Restorative Practices
Positive Behavioral Interventions and Supports (PBIS), is a systematic approach to teaching and managing behaviors in schools. The goal of establishing a PBIS system is to enhance the capacity of schools, families, and communities to create and maintain positive school environments so all the students can achieve academically and socially. Thomasville City Schools began implementing PBIS in 2010 and will continue to use PBIS while incorporating Restorative Practices. Both initiative focus on proactive approaches and multiple levels of support for both staff and students.
PBIS and Restorative Practices are whole-school models that can be used collaboratively to increase positive outcomes for student behavior. Both approaches emphasis prevention and positive response to problem behavior. The multi-tiered system of support structure for implementing practices, the systematic use of data provide, and student/staff engagement are essential elements to both PBIS and RP.
They support social-emotional learning for students and staff, and are seen as effective strategies to lower racially disproportionate discipline referrals by offering staff members alternative responses to student misbehavior. PBIS shifts focus from solely punishing and excluding misbehavior to teaching and rewarding positive student behavior, while restorative practices encourage personal reflection, accountability, and uplift student strengths.